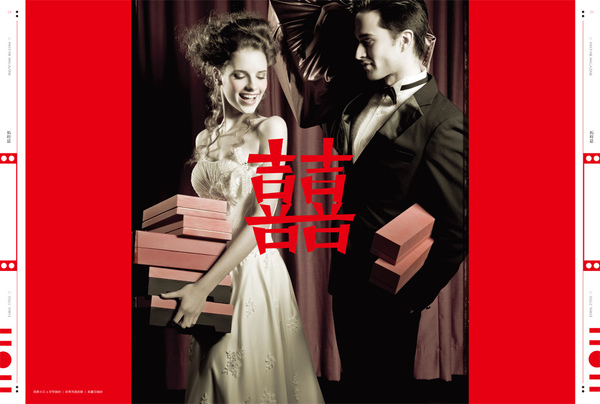 珠飾小花A字型婚紗 | 經典剪裁西裝 | 茱麗亞婚紗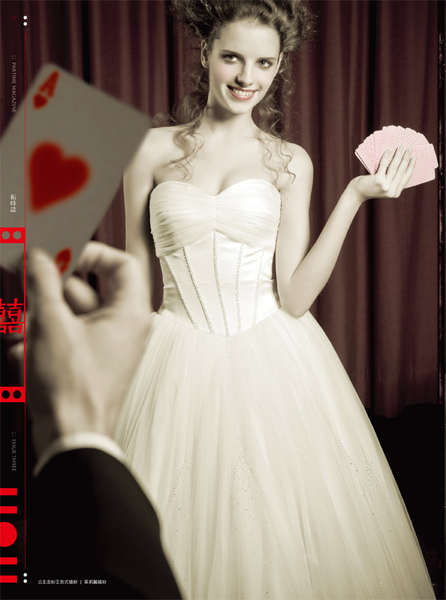 公主澎紗王后式婚紗 | 茱麗亞婚紗

MARRIAGE

Every time when I hear the wedding bells chime or see the
bride's father walks the bride down the aisle, I always burst
into tears for the touchy atmosphere.

Lots people discussed reasons of getting married. There are
even people who devoted to celibacy. However, though the
divorcing rate is much higher than nuptiality rate, there are
people who still believe in marriage. These believers get
married and then get divorced, continue this cycle again and
again. But, if you think about it, there are some charming
points about marriage.

The most crucial reason for people to get married is to create
kinship with the loved one. You can define the difference
between relationship and marriage by the period of time:
relationship is for a while, and marriage is for a lifetime.
Using metaphors to describe marriage, it is like finding
the most comfortable couch: so cozy, and so meant to be.
Pretense is not needed in marriage.

There are simple beauties lie in marriage. For examples,
when winter comes, you can get a warm hug from your
sweetheart. When you accidentally catch a cold, there will
be someone around that brings you a cup of hot water. And
when you feel frustrated, your loved one will share your
tears, and try to make you laugh. Sometimes you can smell
the sweet scent of happiness in the air, and other times,
happiness is as wabi sabi as a cup of Japanese cha. Whenever
and wherever, the time you share with each other means
happiness times two.

A perfect wedding can't be complete without the perfect
dress. Girls have all kinds of fantasies about the perfect
wedding dress. Maybe you have dreamt about having an epic
wedding since childhood. And when the day finally comes, it
is the time for your dreams to come true. A perfect wedding
gown can light up happiness. Can you imagine how many
people would be stunned when you walk down the aisle with
that perfect dress? Not to mention about the groom who will
look at you with watery eyes, as if saying you are the most
beautiful bride in the whole world. And how romantic it
would be, when you dress up like a princess, take your vows
on the alter, and say those sacred words: "Yes, I DO!"

Even though marriage is not flawless, it is still attractive.
It is through marriage we learn to love one another, to love
ourselves, and to devote to the loved one. Marriage makes
people stronger, gives people courage, and completes our
lives. So, choose what you love, and love what you choose!
Photographer Joshua Lin | Model Robert / Milda (Fame) | Hair I-hong Zhang(Hair Culture) | Make Up Monfi Lin | Text Lolly Hong | Translator Sharon Tsui
資料來源:PAR TIME MAGAZINE拓時誌 2月號/2011 第3期